Acer and Dell are two of the most popular laptop brands on the market today, both with an incredible range of models. So, if you're in the market to buy a new laptop and are caught deciding between Dell and Acer, look no further.
We've explored the benefits and drawbacks of each of these brands based on a number of commonly required categories from modern laptop users.
Quick Comparison - Which Is Better Acer

Or

Dell?
| | | |
| --- | --- | --- |
| | Cell | |
| | Cell | |
| | Cell | |
| | Cell | |
| | Cell | |
| | Cell | |
| | | Cell |
| | Cell | |
| | | Cell |
---
As a brand, Acer is well known for providing good quality, affordable laptops that will suit any budget, with a wide variety of options and models for every need. In fact, it is this huge range that makes Acer one of the most adaptable brands on the market today.
This brand has chosen to target consumers who are shopping with a low- to mid-range budget. So, this can often mean that Acer machines are of lower quality than more premium options from competitors.
However, Acer machines are considered great value for money when both features and price are considered.
---
Pros & Cons Of Acer Laptops
---
Dell has become a household name and a powerhouse in the business world, with many workplaces using Dell laptops and desktops as the standard supply for all of their workers.
Sitting at the higher-end of the market, Dell is a premium brand offering more expensive laptops. However, with this increased price comes incredible innovation and performance, as well as a higher build standard.
In addition, Dell's Alienware range is considered by many consumers to be the best range of gaming laptops currently on the market and is something that the brand is particularly known for in 2021.
---
Pros & Cons Of Dell Laptops
---
Dell Vs Acer -
Important Features Compared
When comparing features of one brand's range of laptops vs. another, it's important to bear in mind that there won't necessarily be a winner. However, one brand's models may beat another when it comes to specific qualities.
The needs of every customer are different. For example, you could be looking for a lightweight laptop to work on-the-go, and therefore you might not be interested in a laptop that comes with enhanced gaming capability.
Therefore, comparing the qualities of both Acer and Dell laptops will help you to make a better-informed choice when it comes to finding something to suit your exact needs.
1. Design & Construction (Build Quality)
As with any laptop brand, the more you're willing to spend, the higher quality the construction and design will be. With this in mind, Acer's lower cost range does come with reduced build quality.
However, with that said, Acer managed to pick up the iF Design Award in 2021 for their Porsche Design Acer Book RS and their ConceptD 3 Ezel model with a hinge that offers 6 different convertible modes, lightweight features, and a sleek finish.
On the other hand, Dell is particularly known for its superior design and construction. As a company, Dell has won a number of awards in the field of design, including six Red Dot awards for the 'Top Design Quality' and 'Ground-Breaking Design' categories.
In terms of build quality, Dell beats Acer due to the use of more premium materials and processes that come with a higher incurred cost for the customer.
However, in the last few years, there have been various customer complaints about Dell's increasingly poor build quality and quality control. So, users may wish to take out extended warranties for Dell laptops.
Winner: Dell
Many Dell laptops offer a number of superior hardware options and components, including Intel and AMD processors, HD-integrated graphics cards, and high-output video cards. Dell also offers quad-core processors for more expensive models in comparison to the standard dual-core.
Although Dell's lower-cost range is not known for its build quality. Their cheaper plastic models are less sleek than their metal options and do not offer any of the eye-protecting screens that come with their higher-end laptops.
Some of the higher-end Acer models do offer similar components to Dell options; however, you should bear in mind that Acer models are designed to be available to those with a lower budget. This does mean an inevitable trade-off when it comes to the materials and hardware used in Acer machines.
Winner: Dell
Related: Acer Vs HP Laptops: Which Is Better?
The performance of any laptop is going to depend on the amount you're willing to spend. For example, Acer's cheaper models are not designed to match the performance capabilities of more premium brands.
However, Acer is committed to continually improving performance. In 2021, Acer updated their Predator Triton 300, Helios 300, and Nitro 5 with 11th generation H-series processors.
Their range of gaming laptops also reasonably competes with other mid-range gaming laptop brands in performance areas such as graphics, speed, and sound without breaking the bank. So, watch this space!
Dell laptops are more expensive. However, their parts are of higher quality, and their design is performance-centered. They therefore offer faster speeds, greater graphics, and overall increased performance capability.
However, where Dell's performance really stands out is within their Alienware range of gaming laptops. Alienware offers a high-performance option to avoid gamers overloading their laptops, as well as to keep performance high even while not plugged in. The performance does come at a cost though with Alienware laptops not having the best battery lifespan.
Winner: Dell
Dell laptops are durable and hardy. They tend to be bulkier than Acer models and are known for being sturdy workhouses in the tech world. As a result, they are often a favorite for factories and workshops around the United States.
When it comes to Acer, some customer reviews complain about the quality of some of the lower-end Acer models, especially over time, including overheating and loose screws.
In fact, in a survey of IT professionals, only 6% of participants rated Acer laptops among the most reliable models. As Acer laptops only come with the standard 1-year warranty, this could be a worry for those who need a long-term solution.
Naturally, you get what you pay for when it comes to laptops. So, bear in mind that the level of durability will increase with the cost of any laptop across both Acer and Dell.
Winner: Dell
Dell has invested significant efforts into the display features of their laptops. The most impressive display comes from Dell's XPS 15 model, which offers InfinityEdge Touch Anti-Reflective 500-Nit Display for increased brightness and clarity.
In addition, Dell's Alienware range designed for gaming has prioritized display quality in order to offer total video game immersion. As a result, they can offer a 360Hz refresh rate and the latest NVIDIA® graphics technology.
This allows users to play some of the largest and most technologically demanding computer games without compromising when it comes to graphics.
Acer is able to offer decent display options for their price range. Many of their ConceptD range laptops come with touchscreen capabilities and with a display size anywhere from 10 inches to 15 inches, depending on your need. Acer's Swift 7 model also offers an industry-leading 92% screen-to-body ratio.
However, Acer laptops commonly have a problem with fading, discoloring, and picture freezing or jumping. These problems can be fixed by users who have the knowledge to do so; however, this makes Acer displays less durable than those of Dell.
Winner: Dell
Acer as a brand is committed to innovation. One of their most groundbreaking feats to date is the Acer Swift 7, quite possibly the thinnest laptop on the market in 2021. It weighs only 2 pounds and measures an astounding 0.39 inches in thickness.
However, while Acer has more innovation in terms of aesthetics, Dell's commitment to innovation focuses more on performance aspects. Dell has focused their innovations particularly on laptop speed, clever cooling solutions to prevent overheating, as well as the Dell Optimizer, a built-in AI system that continually improves application performance.
Once again, Dell is also able to offer an unbeatable level of innovation, especially across their Alienware range.
Winner: Dell
Battery life can depend largely on the usage of a laptop as well as the specific model. For example, using a laptop for gaming will drain the battery far more quickly than using one for business purposes or surfing the internet.
It also depends on factors such as screen brightness, whether you have a timed screensaver, and your browser usage.
In general, Dell laptops tend to use 3 cell batteries while Acer favors 4-cell batteries. This makes Acer laptops generally better when it comes to increased battery life. In addition, Dell often uses lower-quality batteries than Acer, which can affect not only battery run time but also cause the battery lifespan of Dell to be shorter.
However, Dell batteries are widely available on the market, making it possible to buy a higher-capacity battery and install it on your Dell laptop to increase run times.
Winner: Acer
While Acer boasts an extensive customer tech support system with customer service advisors and a detailed 'Support' section on their website, many customers are unsatisfied with Acer's poor level of customer support.
Acer has offered a solution to this issue by offering an extra cost option for users to receive a higher level of support. However, this has left a bitter taste in the mouths of Acer customers who believe great tech support should be a given when purchasing a laptop.
Dell, on the other hand, assigns a dedicated customer service representative to every customer query free of charge. This means that users can expect to deal with one individual to address their issues rather than being passed from department to department.
Winner: Dell
Dell laptops are built to sit at the top of the range when it comes to the competition. They're not designed to suit lower budgets; however, the company is aware of this and uses it as a selling point rather than a drawback.
On the other hand, Acer has a hold on the market when it comes to laptop pricing. They have a large range of low-cost options which offer, overall, great capability - especially within their Aspire series.
However, it's also important to factor in any extra long-term cost of purchasing a laptop. Dell laptops tend to be far easier to repair, with a wide availability of replacement Dell parts, whereas Acer is just not able to compete with this.
In fact, very few retail outlets stock replacement Acer parts - something which many Acer customers find frustrating.
Winner: Short-term Acer, Long-term Dell
Dell has been a popular business solution for many companies over the past decade. Their hardiness and reliability make them great options for offices and factories.
However, despite Dell's commitment to business solutions, most of their options are relatively bulky in size as well as being heavy. This does not make them an excellent choice for the business person traveling with their laptop or working on public transport or planes.
However, many users believe that the benefits of the increased capacity and function of Dell's business range outweigh this.
Acer's ConceptD business range of laptops offers a wide variety of choices for the modern business individual. However, many users have reported that Acer laptops do not travel particularly well due to their delicate natures.
Therefore, if you're in the market for a business laptop, you'll need to weigh up whether you'd rather have a larger, sturdier laptop, or a more lightweight model that needs more protection from being damaged.
Winner: Dell
Acer's Predator range of gaming laptops is currently comfortably situated within the mid-range gaming market. They're generally considered to be great choices for customers with a lower budget.
In terms of laptop gaming, the Acer Triton 900 model offers swiveling screens for ultimate gaming immersion. The Acer Predator Helios 3000 is also known for being one of the most reasonably priced gaming laptops on the market today.
However, Dell slides firmly into the lead when it comes to gaming innovation with their Alienware range. Their Alienware models are designed to run computer games with ease, offering somewhat unparalleled graphics and video capabilities.
In addition, while Acer's predator range is a reasonable side-offering to their other laptops, Dell has truly situated their Alienware range at the forefront of their brand.
Dell also offers customers the ability to build their own machines to exact specifications - something which is incredibly sought after in the gaming community.
Winner: Dell
When it comes to budget-friendly laptops, Acer is a brand that immediately springs to the minds of consumers.
They are well-known for providing many different low-cost options across their range, from their Chromebook, which sits at an impressive $150, to their impressive gaming range, many of which are a full $1,000 cheaper than some of Dell's Alienware models.
Acer laptops are not only low budget. They also offer many features which one would expect to pay extra for when buying a laptop with other brands on the market, such as increased battery life. This also makes them great value for money.
As a brand, Dell does offer a range of models in a range of different prices; however, they are beaten by Acer when it comes to the lowest-cost options on the market.
The cheapest Acer laptop, the Acer Aspire 1 sits at about $220 with plenty of other options in the $200-400 range, whereas the most affordable Dell models start within the $300-500 range with far less choice within this price bracket than Acer.
Winner: Acer
---
Common Acer Vs Dell Questions
Dell Inspiron 15 Vs Acer Aspire E15, Which Is Better?
The Dell Inspiron 15 and the Acer Aspire E15 are the budget offerings of each brand. Acer wins here in terms of price and also battery life, with a lifespan of up to 12 hours. However, the Inspiron 15 comes with touchscreen capability, while the Aspire option does not.
Both of these options are similarly weighted, with the Dell model coming in at 2.25kg and the Acer Aspire weighing 2.2kg. This makes both laptops great for using on the go.
However, the Dell Inspiron 15 beats the Acer Aspire in terms of display resolution and RAM. Despite this, the Acer Aspire E15 offers 4 extra hours of battery life, making it a great option for business individuals who work while traveling.
Acer Nitro 7 Vs Dell G3, Which Is Better?
Both of these laptops are designed for gaming. Both options offer the same memory, a screen size of 15.6 inches, and 8GB of Ram. The Acer model also provides a faster speed of 2.4 GHz compared with the G3's 2.2 GHz. However, the G3 has a 9GB cache, while the Nitro only offers 8GB.
---
Conclusion
It isn't easy to compare two brands such as Dell and Acer, especially since the former is a more premium brand than the latter. In addition, each brand has several different models designed for different uses. So, it's impossible to categorically say whether one brand is better than the other.
While Dell slides into the lead for each of the categories on this list, it's worth noting that you should expect to pay premium prices to receive these benefits.
If you have the budget, Dell offers reliable, high-performance machines with superior components. However, if your budget is not as extensive, Acer still offers great value for money when it comes to their range.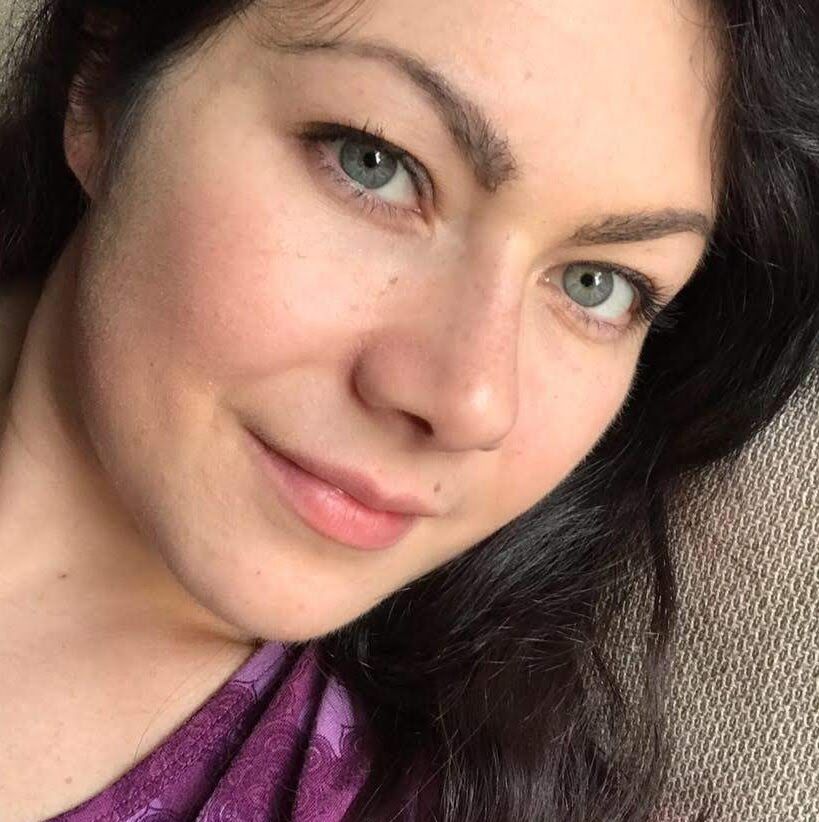 Holly Curell is a US-based freelance writer & editor extraordinaire. With over a decade of writing technical manuals, blog articles, & even company communications, Holly has a passion for providing value to readers on everything she knows about tech-related topics. When she's not writing, Holly enjoys reading, hiking, wine, & wandering the aisles of Trader Joe's. Holly is currently based out of North Carolina, where she lives with her husband Ken & their three children.