With so much of the world turning digital, having a way to access the internet is crucial. Without the internet, you will be at a major disadvantage in most fields and careers. You will also be cut off from the world's largest free source of information, education, and networking.
This means that owning a computer or a laptop is more important than it has ever been, and choosing the right one for your needs is a task that needs to be undertaken with as much knowledge beforehand as possible.
One of the big problems when it comes to making a decision like this is choosing the right brand. With so many to choose from, this can be difficult for people who have never really paid much attention to which brand is the best for them.
In this article, we will compare two of the best brands on the market, Asus vs Dell.
Page Contents (Click Icon To Open/Close)
Quick Guide – Which Is Better Asus

Vs

Dell

?
| | | |
| --- | --- | --- |
| | Cell | |
| | Cell | |
| | Cell | |
| | | Cell |
| | Cell | |
| | | |
| | | Cell |
| | Cell | |
| | | Cell |
---
Originally founded by just four members, Asus was actually part of the larger Acer brand until 1989. Then, they jumped ship to create Asus, with inspiration from the flying Greek horse Pegasus.
A brand known for building durable laptops with decent build quality, ASUS scores well across the board and has horses running in most ranges. This enables their models to outlive and outperform many of the competition.
Asus began life manufacturing motherboards and other components. This allowed them to create a brand with a solid base using their own innovative motherboards and high-powered performance parts.
---
Pros & Cons Of Asus Laptops
---
Dell began its life under a different name in 1984. At the time, it was run by just a single student, Michael Dell. Offering upgrades to fellow computer students, he decided to go with the name PC's Limited.
This business venture became so profitable for young Michael that he actually dropped out of his university course to allow him to focus all his energy on the company. Just one year later, in 1985, his company released their very first branded computer, the Turbo PC.
By thinking smart and utilizing a mail-order catalog, which allowed him to avoid many of the costs that were sinking similar enterprises, the company grew from strength to strength.
Up until 1988, PC's Limited became bigger and bigger, with a growing base of loyal customers and yearly profits. At this point that Michael Dell decided to rename his company, taking it public. The new name?
---
Pros & Cons Of Dell Laptops
---
Asus

Vs

Dell

- Key

Features Compared
Design & Construction (Build Quality)
Asus laptops are minimalistic with sleek and stylish finishes. The ROG Zephyrus and the ZenBook series are great examples of their outstanding design.
Dell laptops are simple in design but have a luxurious finish. The XPS and Alienware series has more style and elegance than other models. Dell's most expensive range, the XPS range, simply has more elegance and individuality than their Asus competition, such as the Zephyr and ZenBook.
In terms of actual build quality, Dell has the best attention to detail and build quality overall. Their laptops come well polished, well designed, and made to last. Asus does a great job, and their laptops are not poorly made; they just can't compete with the total finish that Dell achieves.
Winner: Dell
When it comes to the hardware and components these two giants use in their laptops, Dell takes the win by a comfortable margin. Dell laptops cost more on average than their HP counterparts which allows the team at Dell a larger purse to buy optimum technology and components for their laptops. This means that the hardware found in most Dell laptops is usually top-notch quality.
Winner: Dell
With better hardware and components, it only makes sense that Dell does better when it comes to tech performance as well. Dell laptops are exceptional in all ranges, especially in their higher-end executive ranges like the XPS range. These laptops really showcase what modern technology and innovation can do when paired hand in hand with each other.
That's not to say that Asus is low quality, not by a long shot. Asus has some excellent high-performance-based machines, and in particular, their ROG gaming range is absolutely exceptional in terms of high-performance gaming for a great price.
Winner: Dell
Although Dell has an incredible approach to build quality, they are very much a brand focused on technical performance and prowess. Unfortunately, this means that they sometimes fall behind on more practical issues, like durability.
The Asus brand has excellent durability built into all of their laptops. Sometimes they may feel a little plastic, but having owned several ROG gaming laptops from Asus, they can survive a beating. If you are clumsy like me and are likely to drop your laptop once or twice, your chances of survival are much higher with an Asus.
Winner: Asus
In terms of display quality, both brands are on almost equal footing. From the bottom ranges through the mid-priced ranges, both brands utilize similar quality display panels. This means that at these price ranges you will not find much difference in the quality of screens.
At the higher range, Dell pulls ahead once again. This is partly due to their XPS range, which uses absolutely stunning display panels. These panels are second only, in our opinion, to the retina display panel used on the Macbook Pro and Air. Secondly, Dell makes spectacular monitors for desktops, too, giving them the edge.
Winner: Dell
Both Dell and Asus have an exceptional pedigree when it comes to innovation. You don't become two of the biggest tech brands on the planet without forward-thinking ideologies. This makes it hard to name a winner here, with both brands making huge strides in different fields.
For gamers, Asus is one of the best brands on the planet for pushing the boundaries of what gaming laptops can do.
For the executives, the XPS range from Dell is probably the best range available. With sleek carbon stylings and a screen that takes your breath away, an XPS laptop will make you the envy of the boardroom.
Winner: Tie
With such a hard focus on performance, no matter the cost, Dell laptops tend to have pretty awful battery life. Even the XPS range suffers from battery issues when you run it at full steam.
Asus laptops, on the other hand, tend to do surprisingly well in battery tests. This is because Asus build their own components and have the best motherboards available. This allows them to match their parts for maximum efficiency. Which of course means they last longer on average than most brands.
Winner: Asus
Dell has always had an excellent customer support system. As one of the only American brands to have succeeded long term, Dell offers better service compared to Asian brands like Lenovo.
Asus is one of the better alternatives but compared to Dell and their incredible response times and warranties, and they simply can't compare.
With the right plans, you can have your laptop picked up, repaired, and delivered back to your workplace within 24 hours. This is unrivaled by any other brand.
Winner: Dell
Dell has always had one glaring problem. They are expensive. Dell is perhaps the most expensive of all the laptop brands, albeit for a good reason. With Dell, you are paying for the knowledge that no cost has been spared.
Asus, on the other hand, is much more focused on providing excellent products with high levels of performance at a lower cost that is much more attractive.
Winner: Asus
---
People Also Ask (FAQs)
Which is the better range between Dell XPS and Asus Zenbook?
In our opinion, the XPS range is perhaps the best on the market. With a breathtaking screen, bezel-less carbon styling, and battle station technical spec, we don't think the Zenbook can really compare.
Acer vs Asus vs Lenovo vs HP vs Dell: Which is the best brand?
These are the kings of the tech world, and each of them has carved out their name through innovation and quality. Acer and Asus utilize efficient parts that synergize perfectly. Lenovo offers industry-breaking price to performance. HP is at the top of the game in terms of innovation, and Dell offers unrivaled quality and performance. The best brand will depend on your specific needs.
Which gaming range is better between Alienware and ROG?
---
Conclusion
These are two of the biggest brands in computing for a reason. If you shop well and do your research, you will likely find an incredible laptop that suits you perfectly from either brand.
If you are still undecided, then look at your budget. If it's a relaxed larger budget, go with Dell. If you are looking to squeeze the absolute most from your dollars, go with Asus.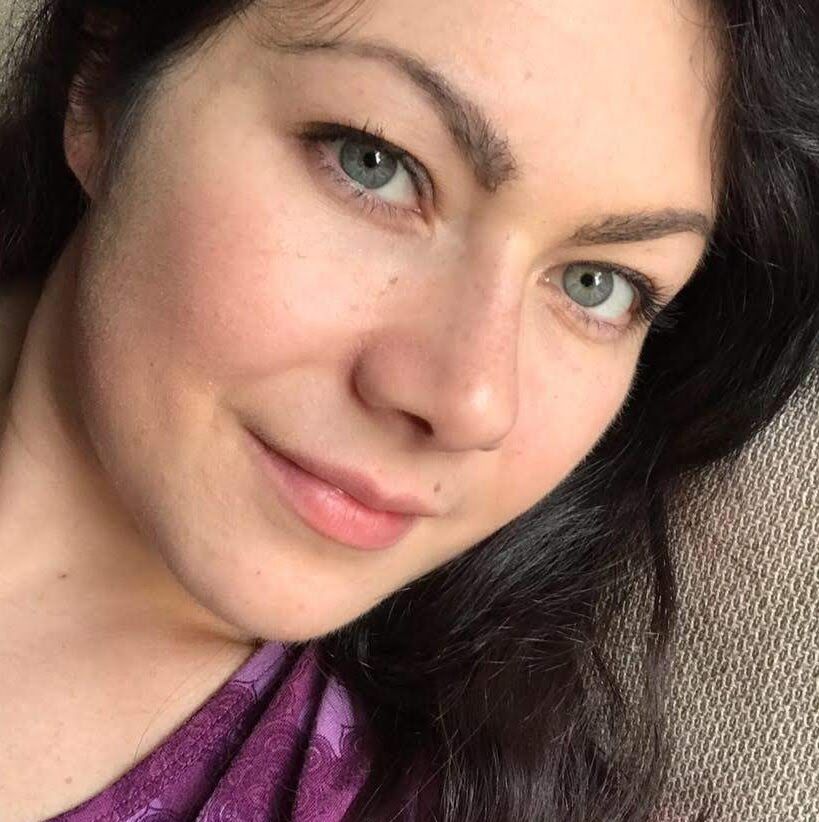 Holly Curell is a US-based freelance writer & editor extraordinaire. With over a decade of writing technical manuals, blog articles, & even company communications, Holly has a passion for providing value to readers on everything she knows about tech-related topics. When she's not writing, Holly enjoys reading, hiking, wine, & wandering the aisles of Trader Joe's. Holly is currently based out of North Carolina, where she lives with her husband Ken & their three children.