Acer and HP are both household names when it comes to buying a laptop. Both are great brands to choose from, and both offer a number of impressive models at different price points. So, which one is the best choice for your next purchase?
In our Acer vs HP laptop brand comparison, we've measured each of these brands against some of the most common characteristics that modern consumers look for when buying a new laptop to help you decide.
Page Contents (Click Icon To Open/Close)
Quick Guide – Acer

Vs

HP Compared
| | | |
| --- | --- | --- |
| | Cell | |
| | Cell | |
| | Cell | |
| | | |
| | Cell | |
| | | |
| | Cell | |
| | | Cell |
| | | Cell |
---
Acer as a brand has chosen to aim itself at the lower end of the market in terms of price. They offer excellent, budget laptops with many of the features of more premium brands.
While Acer laptops may not be as powerful as other options, they're still a reliable choice for those with a lower budget - especially for casual laptop use as opposed to high-intensive activities such as high-end gaming.
---
Pros & Cons Of Acer Laptops
---
HP is one of the oldest and most trustworthy laptop brands on the market. They consistently top best laptop lists year after year with their hardy, sleek and powerful machines.
Aimed at predominantly business consumers, their business laptop range boasts some impressive options that have hit the market in recent years. However, their gaming and casual-use ranges should not be overlooked.
---
Pros & Cons Of HP Laptops
---
Acer Vs HP

: Key

Features Compared
It's important to bear in mind when comparing HP and Acer that the former is a more premium brand, with the latter being targeted towards customers with a lower budget.
Inevitably, with a higher cost comes improved features and benefits. However, with that being said, both brands still have great offerings at different price points across their entire range.
In addition, the reason you're in the market for a new laptop should also come into play. You may find that you need a gaming laptop with high-performance, or perhaps you're looking for a lightweight business laptop. Therefore it's important to measure each brand against your exact criteria to make the best choice.
1. Design & Construction (Build Quality)
Where aesthetics are concerned, HP's sleek and stylish designs in a variety of colors and finishes are something that set them apart from other competitors. Their Spectre x360 and Elite Dragonfly models are some of the slimmest and most well-designed laptops on the market today.
Disappointingly, Acer has re-used some of its design components from other laptops within their newer range. For example, its ConceptD series has borrowed traits from their gaming laptops, such as angular exhaust vents.
This makes the design of their business models a little clunky and far less hardy. With that being said, Acer's ConceptD 7 is a really sleek option, offering some beautiful minimal design features and durability.
Winner: HP
HP is a premium brand that has invested a great deal in high-quality hardware and parts. They've also included some really well-designed components this year that include comfortable keyboards, impressive screens and high-quality processors, particularly within their business and gaming ranges.
HP also gets an extra mention for their commitment to using sustainable materials within their whole range. In fact, HP has some of the most sustainable offerings on the market today.
As a more budget brand, Acer laptops are inevitably built with lower-quality components. However, as with any laptop company, the level of quality in terms of hardware and components will increase based on which model you choose and how much you're willing to spend.
This means that Acer's hardware towards the top-end of their line can compete with HP's offering in similarly priced models.
Winner: HP
One of the best laptops on the market for high-performance at an affordable price is HP's Envy 13. Its 10th Gen Intel Core CPU makes it an absolute powerhouse that runs well and delivers high speed for any task. It also sits at under $1,000. HP's Omen gaming range can also offer solid performance at prices that won't break the bank.
Despite being priced at the lower end of the market, Acer can still offer excellent performance capabilities. The brand is continually updating its components by installing 11th generation H-series processors, which are known for increased gaming abilities, improved graphics, and impressive performance even in Acer's lightest and most portable models.
However, due to their commitment to offering a lower-budget range, Acer somewhat falls behind HP's powerful, high-performing machines - particularly within the gaming and business ranges.
Winner: HP
Acer's durability is largely affected by price. Naturally, the brand's more expensive models are more hard-wearing. However, as a lower budget brand, lower quality build and components inevitably lead to reduced durability.
In the past, HP has been known as one of the more durable laptop brands on the market with their high build quality and protective casings. However, in 2020 and 2021, they have some of the highest malfunction rates of laptops on the market, with an average of 25% malfunction rate over a period of 3 years. This is compared with Acer's rate of 23%.
This means that HP and Acer laptops are pretty evenly matched in terms of average durability.
Winner: Historically - HP. In 2021/22 - It's a tie!
HP has added some impressive options in terms of display to their range over the past few years. Models within their Spectre range offer great screen-to-laptop ratios, 1080p capability, and bright and vivid pictures.
In fact, it's the Spectre x360 13 and 15 that have been particularly praised for their stunning visual displays with clarity of picture and impressive graphics. They also offer 360-degree screen rotation, which is truly at the forefront of display technology.
Acer has also produced some innovative displays in recent times by adding dual-monitors and rotating screens. They particularly shine within their lightweight range with models such as the TravelMate P6 P614 notebook, which can boast a surprising level of display quality, especially considering their reasonable price.
However, HP's offering this year just cannot be beaten in terms of its superior quality.
Winner: HP
HP has taken an innovative approach to its entire range in recent years and seems to consistently wow customers with new and exciting additions. HP's practical innovations include drop-jaw USB hinges, dual displays, and advanced wrist rests.
Their innovation within the HP business range includes high-security features such as fingerprint sensors, IR cameras, and privacy screens. They also offer several models with 360-degree screens, as well as dual-screen models, which are perfect for presenting and collaborating.
To compare, this year, Acer has achieved a particularly innovative feat with their Acer Swift 7 - a laptop with a thickness of only 0.39 inches and a weight of just 2.2 pounds. Although this is really the main innovative feat in Acer's standard laptop range.
However, Acer has made its mark in terms of its recent gaming innovations. With groundbreaking cooling and airflow technology, rotating displays, and an extremely impressive sliding keyboard, Acer slides into the lead for gaming innovation.
Winner: Innovation in standard range - HP. Gaming innovation - Acer.
Naturally, how long your laptop is able to last without being plugged in depends on your usage. For example, you could expect a far longer battery life for casual internet browsing than you would from gaming or streaming videos.
However, the length of a laptop's battery life is, to some extent, affected by the brand you choose to purchase.
The great thing about Acer is the extended battery life does not break the bank. Models such as the Acer Swift 3 X boast 16 hours of battery life and cost around $800. Options within their Chromebook range are also able to run for an impressive amount of time.
The HP laptops offer an excellent battery life; however, you should expect to pay more premium prices to receive this benefit. HP's Envy 4 will cost you up to $1,300, but reviewers have awarded it the laptop with the best battery life, with up to 20 hours of unplugged run time even when streaming video.
Winner: HP - but expect to pay for it!
In terms of customer support, HP is often cited as being the worst on the market.
HP does have a dedicated forum for technical advice. However, they have been criticized for their glitchy live chat and poor phone customer service. Telephone agents also seem more focused on upselling than actually helping customers with tech issues.
Similar to HP, Acer customers are somewhat unsatisfied with Acer's telephone support agents, who are also reported to push upsells and upgrades over solving problems. Many customers have also complained that they've received extra charges for issues that should be included in a standard warranty.
However, Acer's online support comes more highly rated with a detailed repository of advice on their website. They also offer a satisfactory level of support via their social media platforms.
Winner: Acer
HP laptops are aimed at customers with a larger budget. They have invested more time and money into quality components and innovative features.
However, this does naturally make them more expensive. So, perhaps HP is not the natural choice for a customer with price as their primary deciding factor when purchasing a laptop.
As an Original Equipment Manufacturer (OEM), Acer is able to keep costs down by manufacturing their own components. They also sacrifice more high-end features and qualities in order to keep their prices more affordable. However, for their reduced price, Acer still offers great value for money in terms of performance and innovation.
When purchasing a laptop, you should always consider any long-term running costs such as repairs and warranty.
Bearing this in mind, Acer laptops do not come with the best warranty. According to customers, Acer offers customers the chance to pay extra for an increased level of support. However, many customers feel that aspects of the more expensive warranty bracket should be covered as standard.
HP laptops only come with the standard 1-year warranty for parts and a 90-day warranty for the software. They do offer the ability for customers to purchase an extra level of support for accidental damage; however, this is pricier than some other laptop brands that provide the same service.
Winner: Acer
HP offers a number of top-of-the-range laptops specifically designed for business use. Their EliteBook x360 1040 G7 has a great battery life, fast performance and is extremely portable, weighing just 2.9 pounds. However, these premium features come with a premium price tag. This model will set you back around $1,800 or more.
HP has really outdone themselves recently with their addition of the Elite Dragonfly. This model comes with 5G capability and is praised by many as the best business laptop of 2021 with increased security and parts built from mostly recycled materials.
In comparison, Acer's ConceptD business range, while still offering some great choices, is less powerful and less durable. They're not as well-equipped for travel due to being less hardy than HP's workhorse models. However, their light frames do make them very portable.
Although Acer's Chromebooks, while not as technologically impressive as HP's versions, do offer great value for money. They come with over 10 hours of battery life, a decent amount of RAM, and excellent performance capability - all at a more affordable price than their competitors.
Winner: HP
Acer's gaming laptop brand, Predator, is known for providing well-performing mid-range gaming laptops. The jewel in Acer's gaming crown, The Acer Predator Helios 3000 boasts a Nvidia graphics card, impressive specifications, and increased performance.
With Acer in general, you'll get a good, solid machine that does the job for under $1,000. However, you may not be able to run some of the more graphic-intensive, larger games that some of the other mid-range brands are able to do.
As a whole, Acer's is good value in terms of features and budget. However, they do come with drawbacks in terms of performance compared with HP.
Like Acer, HP's range of Omen gaming laptops is aimed at those with a mid-range budget. The HP Omen might not be as powerful as Dell's Alienware); however, they are still reliable and well-performing gaming models.
While HP does not offer aspects such as Nvidia RTX graphics chips and GPU overclocking, which are expected of top-of-the-line gaming brands, they still offer solid graphics and good specifications.
They've also included an impressive thermal cooling system to avoid overheating when running intensive games and programs.
Really, for a mid-range budget, you won't find any better gaming laptops that balance cost and features as well as HP.
Winner: HP
Perhaps the thing that Acer is best known for in the laptop world is for providing good, budget laptops. This is something that the brand uses as a real selling point - and it's something they consistently perform well at.
They offer affordable options not just for casual laptop users but also within their business and gaming ranges. So, if you're looking for a low-budget option that's an all-around performer, Acer is genuinely the best place to turn.
HP's budget range has left a lot to be desired in 2020, 2021 & 2022. Compared to Acer's budget range which offers great value for money, models such as HP's Laptop 15 can't measure up to similarly priced options from other brands in terms of features and specifications.
Even the name of this model shows the lack of commitment to offering outstanding characteristics at a low budget on HP's part. It seems that a great budget offering is not something that has been at the forefront of HP's focus.
Winner: Acer
Acer was one of the first tech giants to get onboard with the Chromebook revolution. This gave them the advantage of time, allowing them to build a modest range of Chromebooks before other brands had even started. HP was one of the quicker brands to catch on next, so they also have a good range; it just isn't as varied and innovative as Acers.
Winner: Acer
---
Acer Vs HP FAQs
HP Omen vs Acer Nitro, which is better?
Both the HP Omen and the Acer Nitro are gaming laptops that offer great specifications. The HP model is more expensive; however, it offers impressive graphics, increased running capability, and a great display. However, you should expect to pay premium prices for these qualities in comparison to the Acer Nitro.
Acer Chromebook 13 vs HP Chromebook 14, which is better?
The Acer Chromebook 13 and the HP Chromebook 14 both offer excellent conversion from laptop to tablet and 4GB of memory. While the HP Chromebook is more expensive with increased storage and more USB ports, the Acer model has a superior battery life of up to 12 hours which makes it a great option for working while traveling.
---
Conclusion
In conclusion, it's difficult to compare two brands that sit on relatively opposite ends of the spectrum regarding price. HP is a more premium brand with a commitment to innovation and offering top-of-the-line gaming and business solutions. However, these benefits will set you back a fair amount in terms of price.
Acer, on the other hand, offers solid, capable laptops for the consumer with a lower budget. In fact, they've performed very well on this list, matching and even surpassing HP in a number of criteria.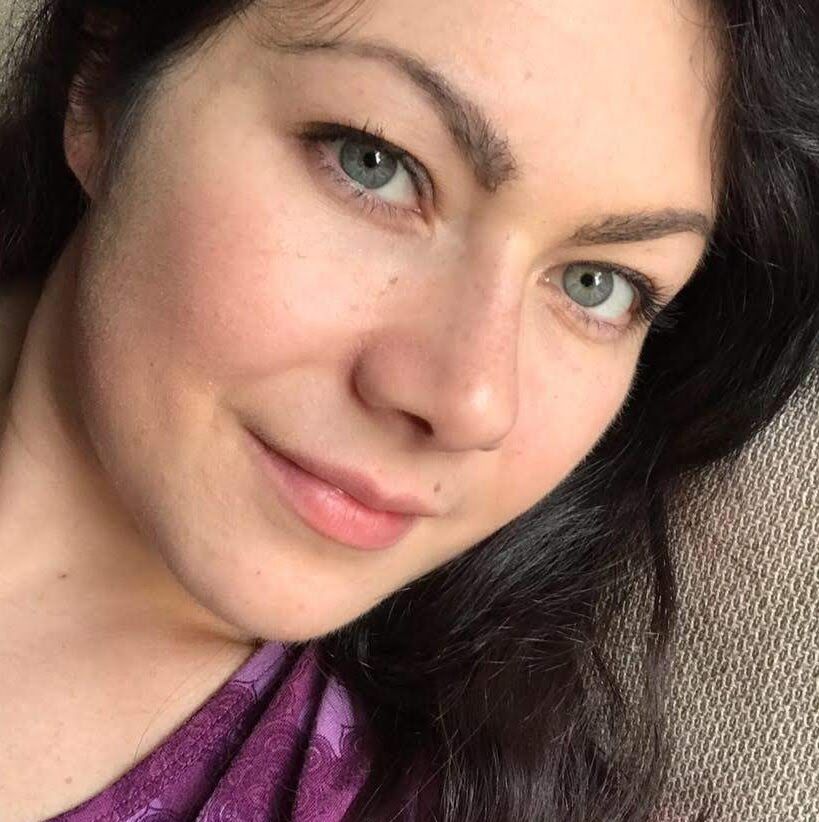 Holly Curell is a US-based freelance writer & editor extraordinaire. With over a decade of writing technical manuals, blog articles, & even company communications, Holly has a passion for providing value to readers on everything she knows about tech-related topics. When she's not writing, Holly enjoys reading, hiking, wine, & wandering the aisles of Trader Joe's. Holly is currently based out of North Carolina, where she lives with her husband Ken & their three children.