Two of the biggest brands in the laptop world are Acer and Asus. These two brands are household names, owned by millions around the world, but which one is better?
In this article, we will look at what each brand does well and what each brand does not so well. Armed with this information, it should be a lot easier to choose between the two if you are looking to buy a laptop.
Quick Guide: Which Is Better - Acer Vs Asus?
| | | |
| --- | --- | --- |
| | | Cell |
| | | Cell |
| | | Cell |
| | | Cell |
| | Cell | |
| | | Cell |
| | Cell | |
| | | Cell |
| | Cell | |
Acer is the 6th biggest manufacturer of laptops and computers in the entire world. Moreover, 8% of all computers that are currently in use are made by the company.
In 1970, the chairman of Acer created the first desktop calculator in Taiwan. Six years later, armed with $25,000 in capital and a group of like-minded individuals, the company formed under the name "Multitech International."
Seventeen years later, in 1987, the company rebranded under the name "Acer'', which is the Latin word meaning "Sharp, Acute, and Able." This was the true start of their journey, and they saw massive success thanks to their strong focus on the advancement of computer parts and chip technology.
During these early years, they made models to compete with the early Apple computers and made huge strides in developing faster, more efficient computer parts.
Since then, Acer has gone from strength to strength. As a brand, they are known for covering all of the bases. They have strong contenders in all categories, from workstations to budget models, all the way up to their Predator gaming range, which offers incredible performance at a great price tag.
---
Pros & Cons Of Acer Laptops
Asus is another huge competitor in the laptop space. Originally, the four founders were actually part of the Acer corporation and split off in 1989. They named the company Asus as short for Pegasus, the flying horse that carried Hercules in Greek mythology.
In the beginning, Asus was firmly dedicated to research and development, and innovation of computing components. They were so good at this, in fact, that after just six years, they became the world's biggest manufacturer of motherboards, a feat which has become integral to their brand.
Asus motherboards are used by a number of rival brands. They are especially efficient when it comes to gaming technology and high demand tasks like machine learning, AI, and mining cryptocurrency.
Asus is a brand strongly driven by the need to innovate; with so much time and money spent developing the best computer parts possible, it's easy to see why their laptops are so well-loved by their fan base.
---
Pros & Cons Of Asus Laptops
Asus Vs Acer -

Important Features Compared
When you are looking for a laptop, you most likely have a specific need for it. It could be for work, gaming, or simply browsing the internet and connecting via social media. Both brands have models suitable for these tasks, but sometimes one brand is better at a specific task.
We will look at each brand across several categories. This will help you narrow down your choices.
Design & Construction (Build Quality)
In terms of build quality, Asus is a pretty clear winner. Their laptops are polished and designed to look incredible. In addition, Asus laptop cases are always well made, with high-quality materials and an attention to detail that sets them apart from other brands.
Acer laptops, on the other hand, range in their build quality. Some of their laptops are excellent; some of them are on the cheap and flimsy side of things.
In terms of consistency, stick to Asus if you want a laptop with the highest build quality.
Winner: Asus
Both of these brands have a history of not only building laptops, but for designing and innovating new computing parts that are faster, more powerful, and more efficient.
Acer and Asus both have a huge range of laptops. Some of these ranges come with the most up-to-date and powerful generations of processors and GPUs, and some do not. Overall, Asus offers stronger laptops in terms of performance.
Acer may have the edge when it comes to budget-friendly offerings, but for high-end workstations and gaming rigs, you will want to make sure you pick an Asus.
Asus is the world leader when it comes to motherboards, and this makes it very easy for them to tweak their builds for perfect synergy, especially when other components are designed with their motherboards in mind.
With most brands making Asus motherboard compatible parts, you will usually get a higher level of hardware in an Asus.
Winner: Asus
Again, Asus has a clear advantage when it comes to performance. This is evident across all of their ranges. Asus laptops score higher benchmark scores in every category of laptops, from budget to high-end.
This is because their motherboards are the baseline for most other tech brands. Parts synergize well with the Asus motherboard framework, which means they are more efficient and more powerful.
That isn't to say that Acer laptops are not capable machines. Their laptop ranges all score well in terms of performance. Their gaming range, in particular, is excellent. The Predator Triton and Predator Helios are two of the best gaming laptops available, with incredible aesthetics and explosive power.
Winner: Asus
Asus utilizes military-grade testing to make sure that their laptops are as durable as possible. As a result, most of their models are capable of taking a drop or two without catastrophic failure of the parts inside. This makes them the better choice once again, especially if you are the type of person who is likely to drop your laptop accidentally.
Winner: Asus
Both brands utilize similar display panels across their ranges. This means that neither brand is better than the other overall. At the lower end, Acer offers unbeatable quality in the budget-friendly laptop category.
A high-end display comes at a cost, a higher power drain. This means that to get a high-quality display with a good brightness level, you will either have to pay more or sacrifice battery life. Both Acer and Asus balance this problem really well across their ranges of laptops.
Acer wins when it comes to gaming displays, however. Laptops like the Predator Triton and Helios come with panels that aren't just gorgeous to look at; they also have lightning-quick refresh rates that make them the perfect rig for competitive gaming.
Winner: Acer
Both of these brands have innovation to thank for their incredible growth. During their initial years, they used their expertise in research and development to create ground-breaking technology that helped fuel the fire that was the technological revolution.
Asus only took six years after splitting from Acer to become the biggest manufacturer of motherboards in the entire world. To this day, Asus is well known for being the best company for motherboards.
Today, both brands still have a strong focus on innovation. For example, the TUF and ROG (Republic of Gamers) branch of Asus has cooling technology miles ahead of the competition.
Their carbon-bladed fan technology and heat syncs are second to none. This allows them to push their components to new heights and is especially attractive to overclockers who mod their laptops to hack their performance.
Acer also has a great approach to innovation, but they are more focused on the lower end. Their innovation allows them to raise the performance of their most affordable laptops, giving people access to higher performance machines for a lower price. This is why they are so popular with students and in more impoverished communities.
Winner: Tie
Battery life is always a hard category to grade on. Unfortunately, having a better battery life comes with a sacrifice. You can either reduce the laptop's power so that the battery lasts longer, or you can spend more money to get a better battery or more efficient components.
Acer, which performs stronger at the budget level, has excellent battery life scores. This is because they utilize a lot less power.
Asus has taken a different approach. Their laptops are designed with performance in mind, and they would rather sacrifice battery life for performance and lower cost. This means their machines have lower battery life than their rivals but better performance overall.
Asus does have an ace up their sleeves, though, and that is their Chromebook range. Asus Chromebooks come with simply fantastic battery life. Some Asus models can last a full 14-18 hours unplugged with 12 hours of continuous use.
Winner: Acer
Both Acer and Asus offer different levels of customer service. Asus has a reputation for incredible customer service and support, but they have a major problem with the speed of service.
Getting in touch with their customer service team takes a good amount of time, and their websites and phone lines can be challenging to navigate.
Their warranty service and approach towards repairs is excellent, however, so you can rest easy knowing your laptop is in good hands; it just might take a little longer than expected.
Acer offers faster customer service and a bit easier to obtain than Asus, but their level of customer service is definitely a rung down the ladder from Asus.
That isn't to say their customer service is bad; it just isn't as good as some of the leading brands. If you are going to pick an Acer, make sure you extend the warranty. Once you are out of the warranty period, you will struggle to get help from Acer.
Winner: Asus
When it comes to price, Acer is generally lower. This is because their laptops are designed to be budget-friendly. They cut costs where they can to offer laptops for a more affordable price. This means that Acer is the cheaper brand.
If you are looking at value, i.e., the performance per dollar that you are going to get from your machine, then you should consider an Asus. Their models may have a higher price tag attached, but they make up for it with higher performance, more durability, and parts that are less likely to break.
An Asus is much more likely to last you 3+ years, whereas Acer laptops have less future-proofing and are more likely to need replacing.
Winner: Acer
When it comes to gaming laptops, both Acer and Asus have their own specialized branch. Acer has its Predator range of monitors and laptops, and Asus has its ROG or Republic of Gamers range.
Both ranges have some great options. The Triton is exceptionally well priced from the Predator range, and the new ROG z14 utilizes the newest generation of AMD processors to squeeze impressive performance from such a lightweight machine.
Acer has spent a lot of money developing the cooling technology that they use in their Predator range. For this reason, they pull slightly ahead in terms of gaming capabilities.
Winner: Acer
If you are on the lookout for a budget-friendly laptop, then you will have the best luck with Acer. Their ranges are much better suited to those on a budget.
Asus tends to be a bit pricier than Acer, making them a less suitable choice if you want to spend as little as possible.
Winner: Acer
Chromebooks are the newest breed of laptops. With the removal of hard drives, they are incredibly lightweight and utilize cloud storage and the Chrome OS operating system. They are the perfect ultraportable option for those that don't need vast amounts of physical storage on board.
Asus was one of the first brands to the Chromebook party, giving them a huge advantage. They have a wide range of Chromebooks, all of which have hundreds of positive reviews backing them.
If you are considering a Chromebook as your next laptop, stick to Asus; they are the brand with the most experience building this new laptop style.
Winner: Asus
---
People Also Ask (FAQs)
Which is better between the Acer Aspire 5 vs Asus Vivobook 15?
Both of these laptops are excellent choices, and it's a very close call. The Asus is more stylish and has a larger trackpad with a full-sized keyboard, as well as a slightly bigger screen. Apart from this, they are nearly identical in power and spec.
Which is better between the Acer Swift 3 vs Asus Vivobook S14?
The Swift comes with a better resolution and less weight, making it slightly better than the VivoBook.
Which brand is best out of Lenovo, Acer, Dell, and Asus?
For budget-friendly laptops, Acer and Lenovo are the better brands. For business laptops and gaming, Dell and Asus are at the top of the food chain.
---
Conclusion
Both of these brands have gained an excellent reputation through their amazing ranges of laptops, close attention to detail, and focus on innovation in the tech space. So if you are on the market for a cheap laptop that won't let you down, Acer is an excellent choice.
If you prefer a bit more power, a bit more performance, and a bit more class, Asus make a more polished laptop with more horsepower under the trunk.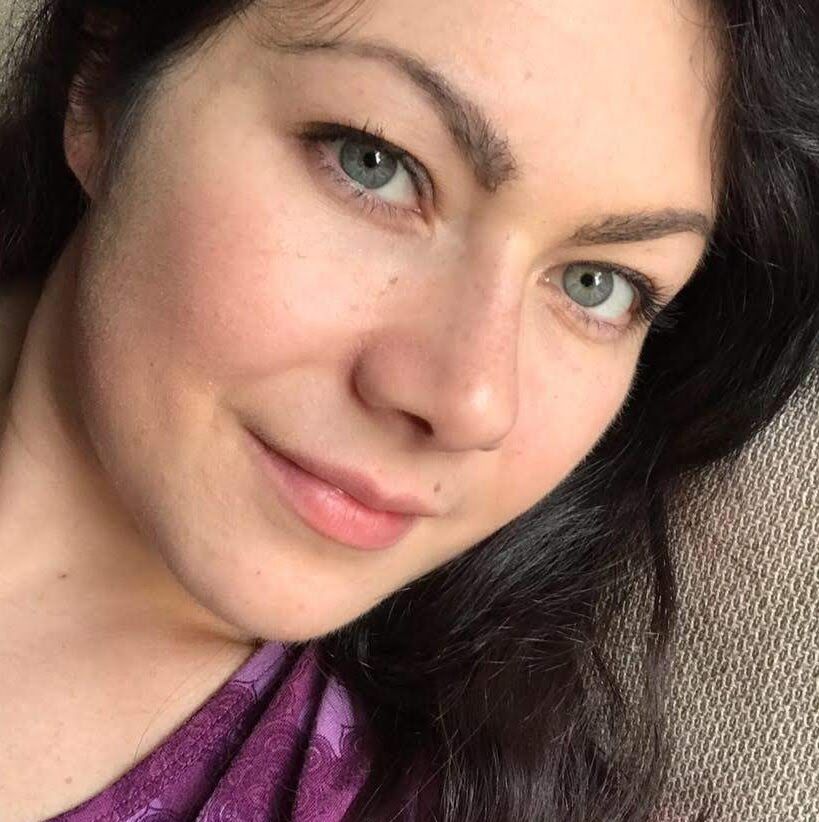 Holly Curell is a US-based freelance writer & editor extraordinaire. With over a decade of writing technical manuals, blog articles, & even company communications, Holly has a passion for providing value to readers on everything she knows about tech-related topics. When she's not writing, Holly enjoys reading, hiking, wine, & wandering the aisles of Trader Joe's. Holly is currently based out of North Carolina, where she lives with her husband Ken & their three children.