The video game industry has gone from strength to strength in recent years. Huge advancements in computer chip technology have allowed developers to create breathtaking new games on a scale that has never before been imagined.
The best thing about this innovation is the trickle-down effect it has. High-powered graphics cards and CPUs can now be bought for a lot less and can be made a lot smaller. This means that gaming laptops are becoming increasingly popular.
Two of the best brands pushing the boundaries of what a "Gaming Laptop" can do are MSI and Asus. These tech giants are bringing gaming to the masses, and in this article, we will explore which one is better across several different categories.
This should make it a lot easier for you to make an informed decision on which brand you want to use to join the battlefield or get on the racetrack.
Page Contents (Click Icon To Open/Close)
Quick Guide – Which Is Better MSI

Vs

Asus?
| | | |
| --- | --- | --- |
| | Cell | |
| | | Cell |
| | | Cell |
| | Cell | |
| | | Cell |
| | | Cell |
| | Cell | |
| | | Cell |
| | | Cell |
---
MSI is a brand that is solely focused on the high-performance market, such as AI and web design. Primarily though, their machines are designed with either gaming or content creation in mind.
This means they always come with dedicated graphics cards, and they always have a high level of performance. Their budget range is one of the best for entry-level gaming. Their more powerful offerings come with enough power to dominate any modern gaming.
Pros & Cons Of MSI Laptops
---
Asus is another really well-respected brand when it comes to laptops. Their cheaper models are perfect for browsing and school, and their more luxurious models are workstation powerhouses.
Then you have their gaming department. Asus gaming laptops are well equipped to deal with modern games and come with great innovation in terms of power and cooling technology.
Pros & Cons of Asus Laptops
---
MSI

Vs

Asus

-

Important Features Compared
When comparing two brands that are as well respected as this, you will not get a clear winner overall. Each brand does well in different ways. This means your decision should be tailored for you.
We will be looking at several categories and weighing up which brand is better for each. This will allow you to make a decision based on your specific needs and wants.
1. Design & Construction (Build Quality)
MSI laptops have a very aggressive gaming aesthetic. Their laptops look like gaming laptops. This will suit people who like that look, but if you don't want your laptop to come equipped with RGB and obvious gaming stylings, you might want to look at Asus.
Build quality on MSI laptops is very good, but often their budget gaming range feels a little cheaper. This is because MSI put their focus on performance and parts and less on design.
Asus laptops look great at every level and are built to last a long time. Every laptop Asus makes feels like it has been really well designed by a good research and development team.
This makes them the better choice for those who want their laptops to look more executive, with less of an emphasis on RGB and other gaming factors.
Winner: Asus
Related: Acer Vs Asus Laptop Comparison
Both Asus and MSI put a lot of time, money, and research into the hardware they put into their laptops. If you are buying new models, they will always come with the most up-to-date generation CPUs and GPUs.
MSI has a slight edge as they are willing to spend more on internal performance parts and less on things like a stylish laptop chassis.
The level of hardware that you get is going to depend upon your budget, but if you look at a range of different models in different categories, you will get more bang for your buck with an MSI laptop if high-end parts are your first priority.
Winner: MSI
Related: Asus Vs Lenovo Laptop Comparison
When it comes to the level of tech performance you get with your laptop, again, your budget is going to be more of a restricting factor than the brand.
If you are considering getting a laptop to play games on then, you will need to look at getting a laptop from Asus's ROG (Republic of Gamers) range.
These are the only laptops that Asus makes that will allow you to game to the same level that an MSI laptop will. Some ROG laptops are better than their MSI competitors, and some MSI laptops are better than their ROG competitors.
If you want as much performance as possible in a laptop that isn't going to be used primarily for gaming, then you should stick to Asus. MSI laptops really come into their own when you tweak them for gaming, but in terms of usability and everyday user experience, we think Asus will be the better choice.
Winner: MSI for gaming, Asus for everyday computing
Related: Asus Vs Dell Laptop Comparison
High-end computer parts like dedicated graphics cards and strong central processing units are fragile and easy to break. This means that in the higher-end laptops for both brands, you will need to be careful not to drop your laptop. Unfortunately, accidents happen, and when they do, MSI laptops are pretty bad for breaking.
Both brands use high-end parts across their entire range of different laptops, but the build quality is higher in an Asus, and this might be the difference between your laptop breaking or surviving a nasty drop.
MSI utilizes really high-end keyboards designed for gaming. These heavy-duty keys and mechanical switches will survive more presses than the ones used by Asus.
Asus has some of the best cooling technology on the planet, however, which means the chance of your components overheating and causing catastrophic failure is much lower with an Asus.
Winner: Asus
Related: Asus Vs HP Laptop Comparison
In terms of raw quality, when we look at the entire range of both laptops, Asus puts higher-quality screens in their models. This is only in terms of raw display quality, with Asus offering more 4k displays and touchscreens.
MSI panels, on the other hand, will be better for gaming as they often come with a lower refresh rate which makes them much better for competitive e-sports and gaming even though the overall quality is lower.
If you are looking for a laptop because you want to do a lot of gaming, MSI displays will usually be better suited.
If you are looking for a laptop that can handle gaming and provide the best experience for watching HD or 4K content, Asus is the better choice.
Winner: MSI for gaming, Asus for watching content and general quality
In terms of innovation, both of these brands invest a lot of time, energy, and huge amounts of money in developing new tech to make their laptops stand out.
With MSI, those innovations are pretty limited to gaming purposes. This can be either a negative or a positive, dependent on what you want from your machine. If you want the best gaming parts designed to work in perfect synergy with each other to maximize raw gaming performance, MSI is the king.
If your laptop is more to you than just a gaming station, then Asus offers a lot more in terms of innovation around everyday use. Their battery tech, AI, and features are better than what you will find in an MSI.
That being said, the ROG range of gaming laptops that Asus offers comes with excellent innovative tech inside. In particular, Asus has spent a lot of money developing its cooling systems.
This means their gaming range is able to run for longer at more strain with fewer problems than a lot of the competition. This also makes them a really good choice for those that want to overclock or undervolt.
Winner: Asus
MSI are predominantly gaming laptops. Gaming laptop batteries tend to die pretty fast. Unfortunately, the cost of high-performance is a high power-drain. This can be overcome at a cost, but MSI doesn't usually spend much time working on this.
They know their laptops have bad battery life, but that isn't what they are aiming for, and they would rather keep the cost of their laptops down instead of using more efficient parts or better batteries.
Asus laptops are generally good in terms of battery life. Their standard range of laptops will range from average to incredible in terms of how long you can use them away from a PowerPoint. Some of their Chromebooks, for example, are rated at over 12 hours of battery life.
In terms of gaming, though, ROG laptops suffer from the same problems every other gaming laptop faces. This means that they aren't brilliant in terms of battery life either, but they are slightly better than MSI.
Winner: Asus
In terms of customer support, MSI is excellent. They are quick to get in touch, respond to questions and queries, and are really good when it comes to returns/faulty products. If the problem is genuinely due to their product, they will be lightning quick to replace your parts or, failing that, your entire laptop.
MSI is a gaming brand, and gaming parts get run into the ground due to the demand gamers place on them; MSI knows this and knows how to keep their fan base happy.
Asus has a good level of customer service, identical to MSI; they will make sure that they answer your questions and replace faulty parts without much of a grumble.
The only problem with Asus customer support is that it is a lot slower. This is because of the company's size, but it can be a pain when you need your laptop repaired under warranty.
Winner: MSI
As you can probably tell by now, this is going to depend upon whether or not you are looking for a machine specifically for gaming or not.
In terms of gaming, MSI is probably the best brand in the world for offering high-end gaming machines for a much lower price tag than their competitors. They regularly release laptops specifically designed to challenge a more expensive model from another brand for a lower price than that other model.
Asus covers all of the markets, from budget-friendly Chromebooks to workstation and gaming rigs. They sit in the middle of the brands in terms of price. Their lower-mid range models are well priced, whereas their higher-end offerings can be a little overpriced, especially their gaming laptops.
Winner: MSI
---
People Also Ask (FAQs)
What Is Better: Asus GPU Tweak Vs. MSI Afterburner?
The MSI Afterburner software is better for those who want a more fine-tuned control over their overclocking, fan speeds, and voltages.
Are Asus Or MSI Motherboards Better?
Asus motherboards are widely regarded as some of the best motherboards in the world and are utilized by lots of other brands inside their builds.
Is ASUS TUF Better Than MSI?
The Asus TUF ROG range is one of the best ranges of gaming laptops on the planet. If you can afford one of their better models, they will be better than MSI, but if you want the maximum performance with the minimum cost, MSI is better.
What Is Better Between The Asus Zephyrus Vs. MSI GS65?
This is an extremely close call, with both options sporting an almost identical spec list. The MSI wins by a hair because of the slightly better graphics card installed.
What Is Better Between The MSI Trident Vs. Asus GR8?
The Trident is the superior machine with a better processor, graphics card, lower weight overall, and a better SSD.
---
Conclusion
For those looking for a laptop for anything other than gaming, such as work, or for watching content online, Asus will have a better laptop for you to pick from their range.
In terms of gaming, it gets more challenging to assign a clear winner. MSI will allow you to play games at high settings without spending thousands of dollars, but they can lack the build quality and may run hotter than you would like.
Asus has a fantastic gaming range too, but the prices will be higher. You do get what you pay for, however, so the choice will depend on what is more important to you, cost or performance.
Hopefully, after reading this article, you are better armed with knowledge than before on these two brands, and making a decision should be much easier for you.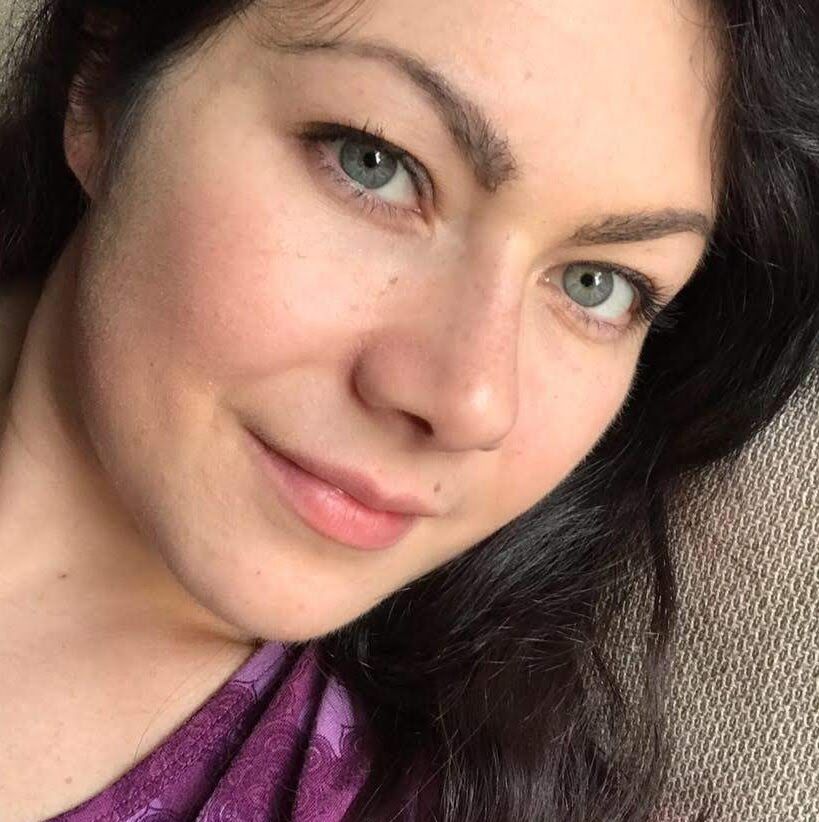 Holly Curell is a US-based freelance writer & editor extraordinaire. With over a decade of writing technical manuals, blog articles, & even company communications, Holly has a passion for providing value to readers on everything she knows about tech-related topics. When she's not writing, Holly enjoys reading, hiking, wine, & wandering the aisles of Trader Joe's. Holly is currently based out of North Carolina, where she lives with her husband Ken & their three children.